(Search name, title, label, country, media, description, id. Use '-' to restrict query.)
Paypal is accepted. Please email
wanderer_records (at) yahoo.com
to confirm availability.
Check your spam folder if you don't see reply message in your mailbox.
Graded as cover/record. All images are actual images of offered items.
NM is the highest grading, it means "near mint"
SHAFRAN, GAVRYSH, FUTER, PIMENOV, OISTRAKH, YAGLING, GRINDENKO etc. -Prokofiev Works for violin, cello, piano, quartets.
SHAFRAN, GAVRYSH, FUTER, PIMENOV, OISTRAKH, YAGLING, GRINDENKO etc. - Prokofiev Works for violin, cello, piano, quartets. (Item w15637)

4LP USSR, RUSSIA MELODIYA
VG+/VG 2 LPs are NM, 2 LPs looks worn with many slight surface scuffs and occasional scratches. 01927 NM,13190 NM, 03259 NM, 03260 NM, 07041 VG+ (Shafran side: VG at the beginning, better then), 13168 VG, 07978 VG, 13184 VG.
$39.99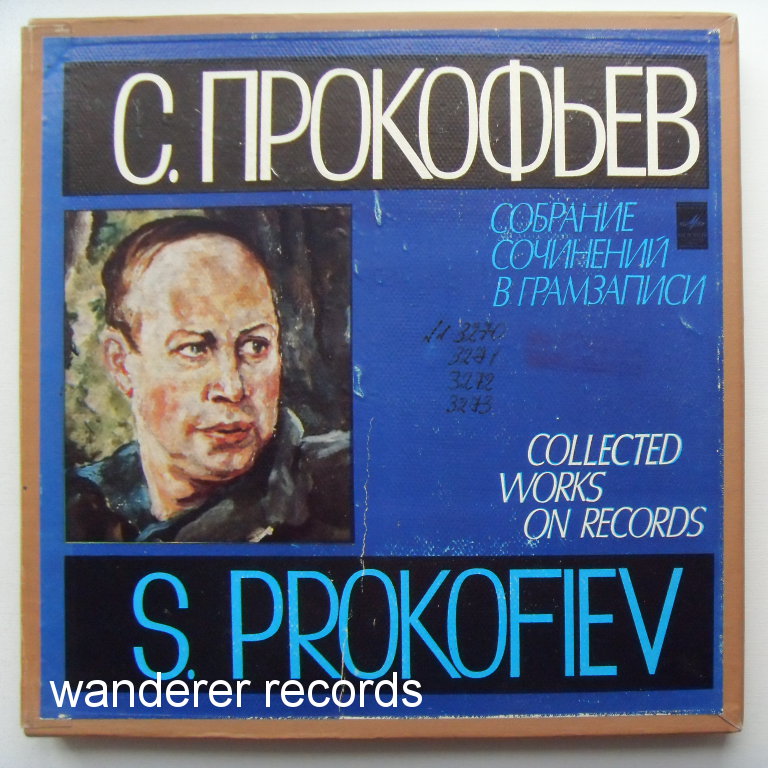 More similar records:
Daniel SHAFRAN, David OISTRAKH, Victoria YAGLING, Tatiana GRINDENKO, Anton GINSBURG etc. -Prokofiev Collected Works: violin, cello, piano, quartets. MINT UNPLAYED
(item w16238)
4LP
USSR, RUSSIA MELODIYA/ CLASSICAL EX/NM
$119.99