(Search name, title, label, country, media, description, id. Use '-' to restrict query.)
Paypal is accepted. Please email
wanderer_records (at) yahoo.com
to confirm availability.
Check your spam folder if you don't see reply message in your mailbox.
Graded as cover/record. All images are actual images of offered items.
Registered shipping with tracking number is offered (including USA and CHINA).
Gidon KREMER & Oleg MAIZENBERG -Khandyushkin, Tchaikovsky, Mussorgsky, Fibich, Vieuxtemps, Beethoven etc.
Gidon KREMER & Oleg MAIZENBERG - Khandyushkin, Tchaikovsky, Mussorgsky, Fibich, Vieuxtemps, Beethoven etc. (Item w17338)

LP USSR, RUSSIA MELODIYA
VG/NM 07163 NM vinyl, worn cover.
$24.99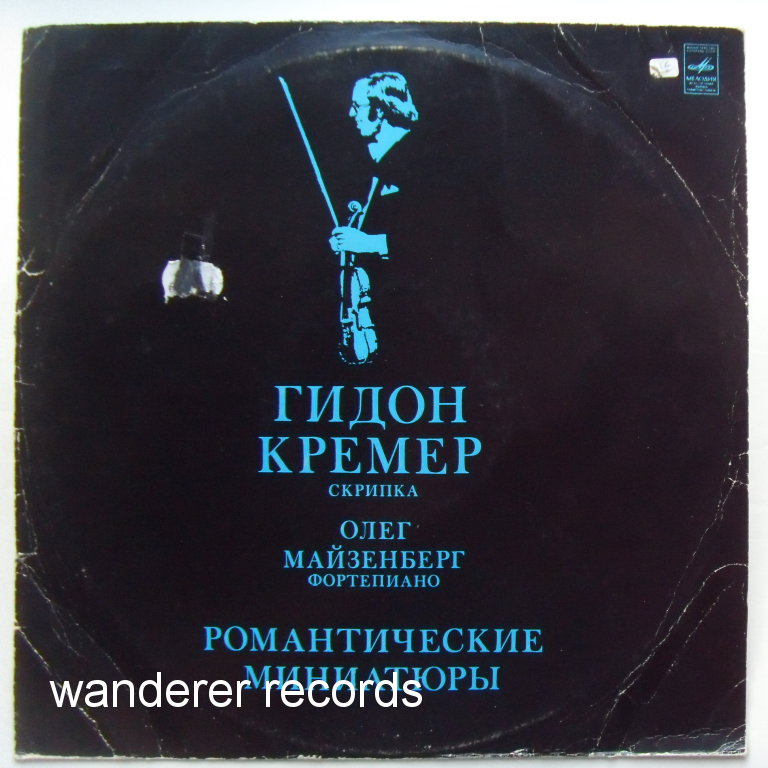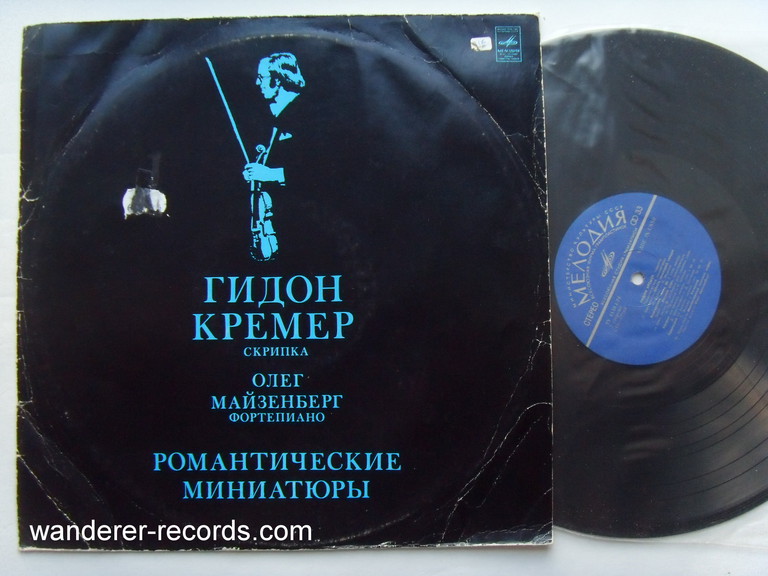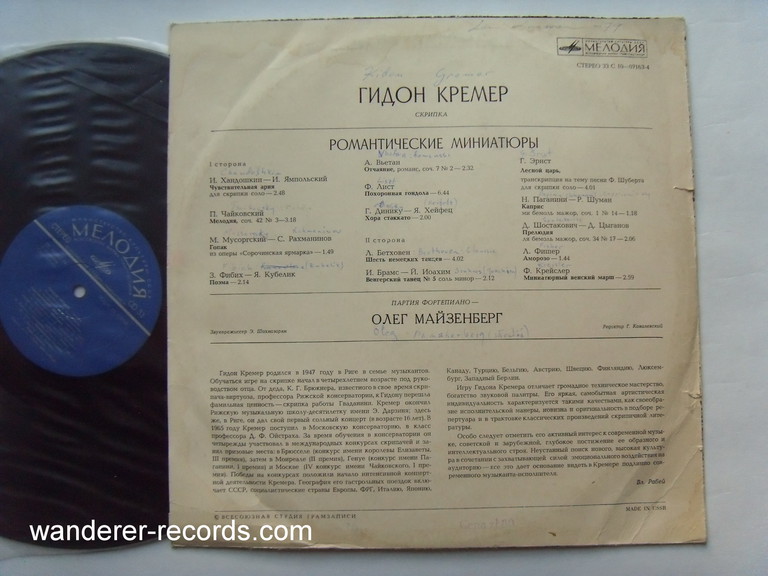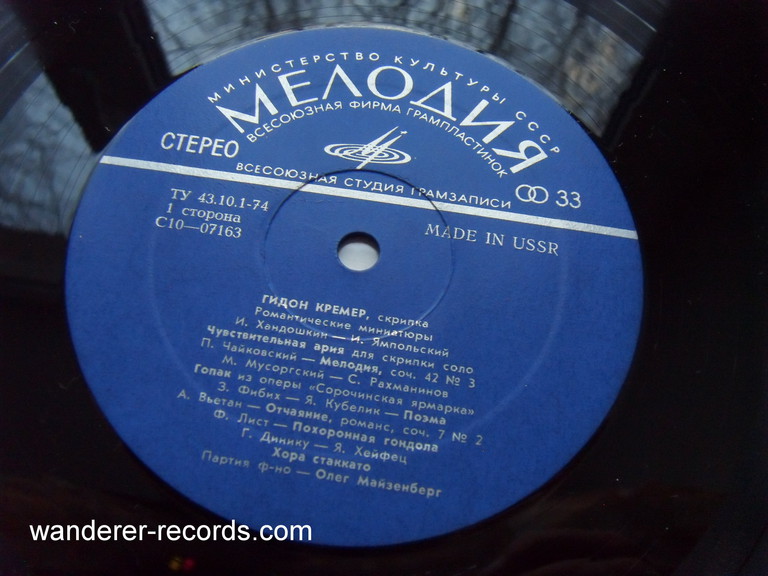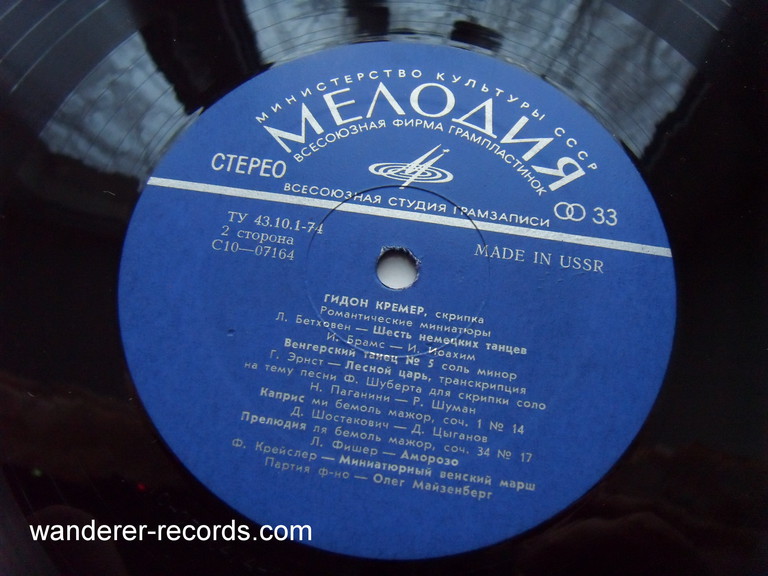 More similar records:

Gidon KREMER & Oleg MAIZENBERG -Schubert Duos for violin and piano op.162, op.160
(item w17578)
LP
USSR, RUSSIA MELODIYA/ CLASSICAL VG+/NM
$49.99