(Search name, title, label, country, media, description, id. Use '-' to restrict query.)
Paypal is accepted. Please email
wanderer_records (at) yahoo.com
to confirm availability.
Check your spam folder if you don't see reply message in your mailbox.
Graded as cover/record. All images are actual images of offered items.
NM is the highest grading, it means "near mint"
PIKAISEN, KOLLEGORSKAYA -Geminiani Sonata in B flat major for violin solo, Paganini Caprice op.1-23, Ysaye, Sarasate.
PIKAISEN, KOLLEGORSKAYA - Geminiani Sonata in B flat major for violin solo, Paganini Caprice op.1-23, Ysaye, Sarasate. (Item w17484)

10 inch USSR, RUSSIA LENINGRADSKY ZAVOD
VG+/EX 2806 rare 1950s record, from strong VG+ to NM condition.
$199.99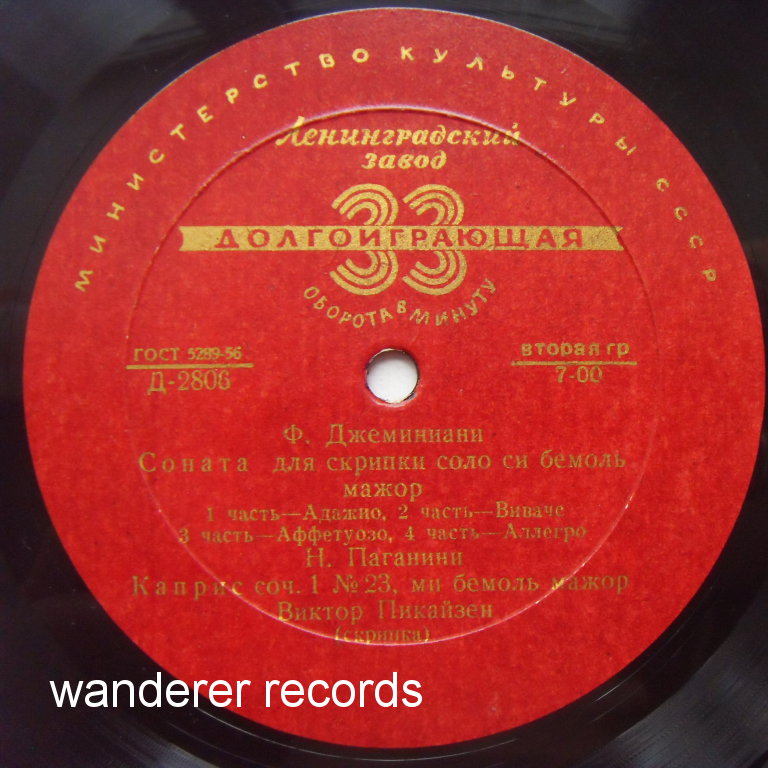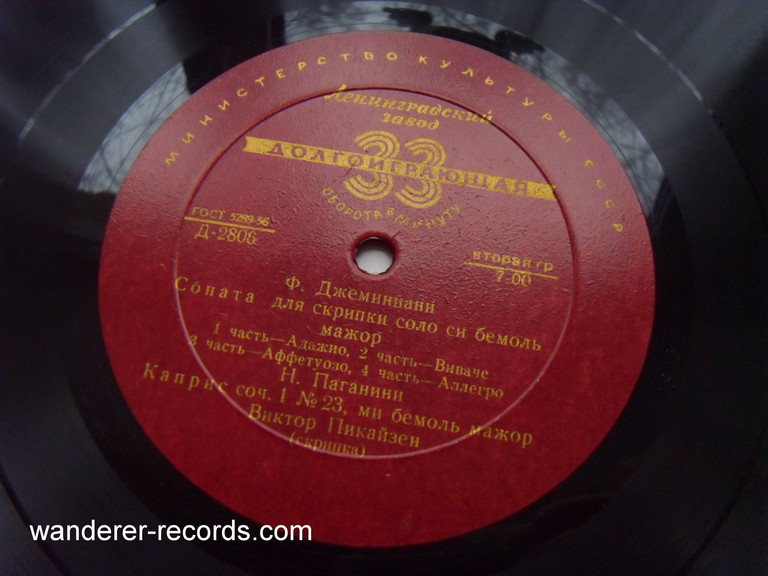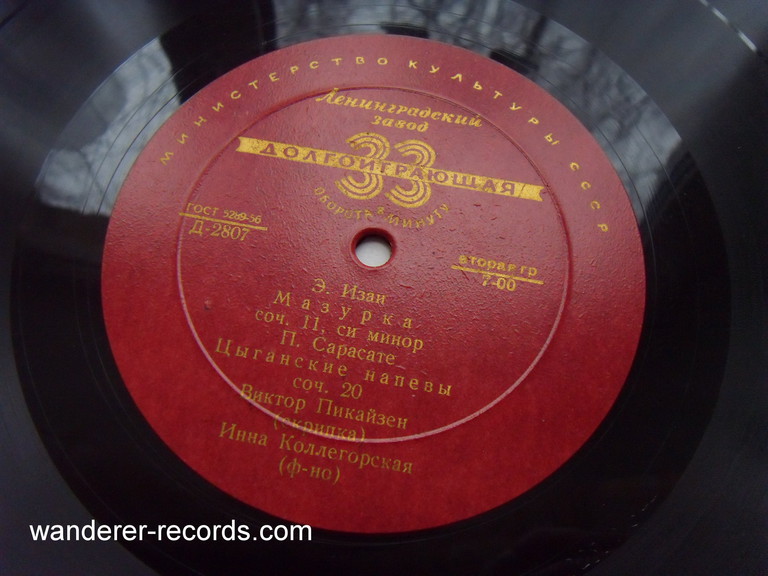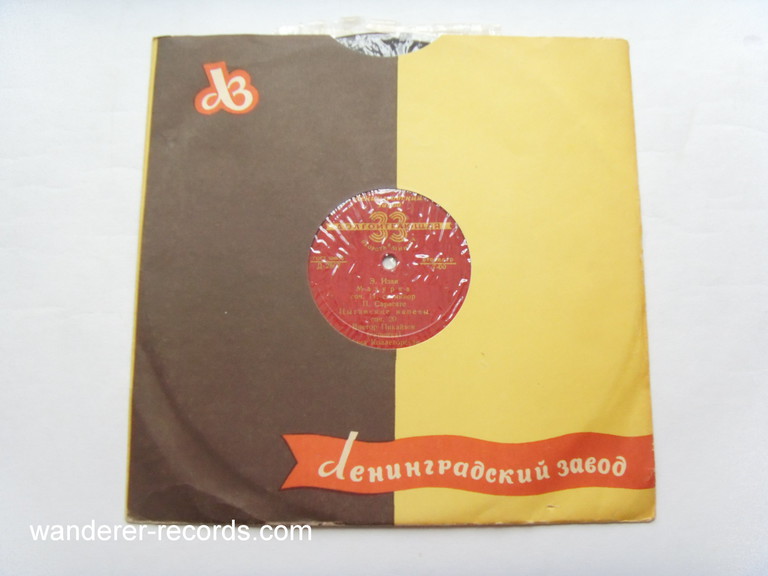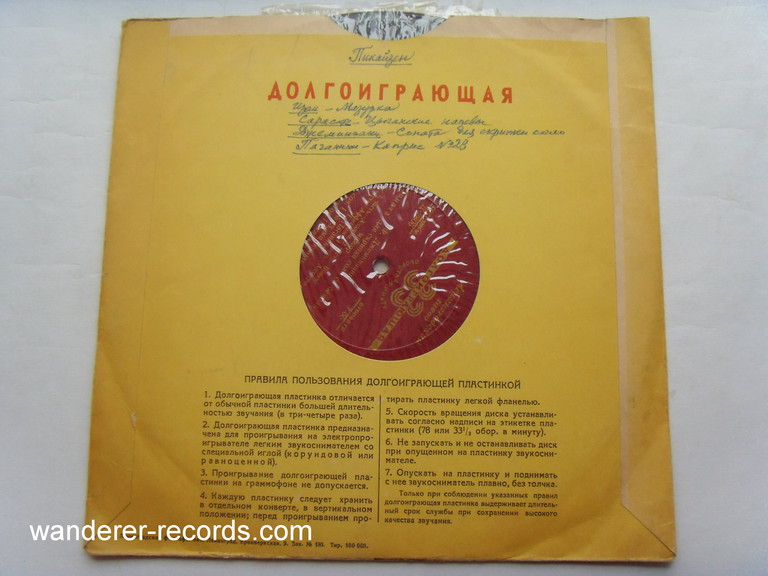 More similar records:

PIKAISEN, KOLLEGORSKAYA -Levitin Variations for violin solo op.45, Mostras Caprice, Brahms Hungarian dance No.8, Scriabin Etude, Tchaikovsky
(item w17485)
10 inch
USSR, RUSSIA LENINGRADSKY ZAVOD/ CLASSICAL VG+/NM
$199.99