(Search name, title, label, country, media, description, id. Use '-' to restrict query.)
Paypal is accepted. Please email
wanderer_records (at) yahoo.com
to confirm availability.
Check your spam folder if you don't see reply message in your mailbox.
All images are actual images of offered items.
NM is the highest grading, it means "near perfect condition"
PIKAISEN, KOLLEGORSKAYA -Geminiani Sonata in B flat major for violin solo, Paganini Caprice op.1-23, Ysaye, Sarasate.
PIKAISEN, KOLLEGORSKAYA - Geminiani Sonata in B flat major for violin solo, Paganini Caprice op.1-23, Ysaye, Sarasate. (Item w17484)

10 inch USSR, RUSSIA LENINGRADSKY ZAVOD
VG+/EX 2806 rare 1950s record, from strong VG+ to NM condition.
$199.99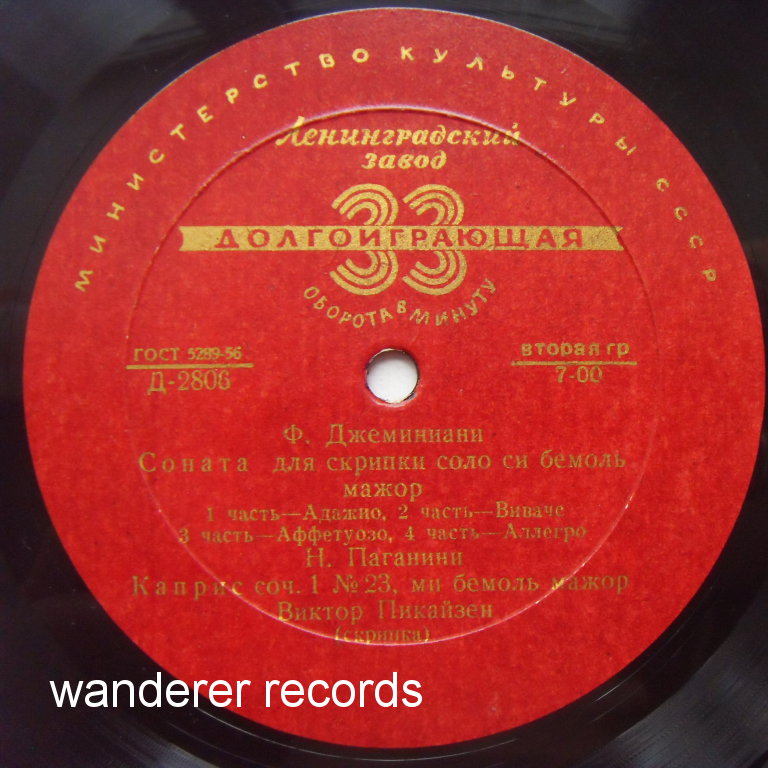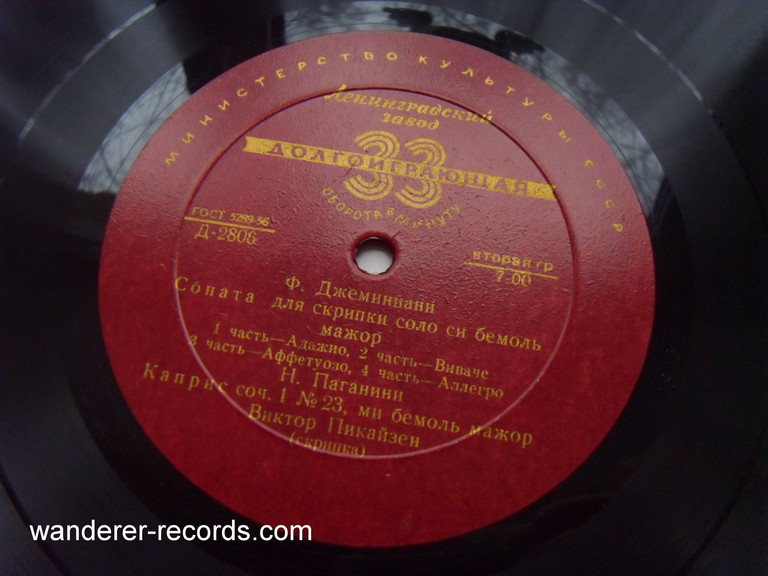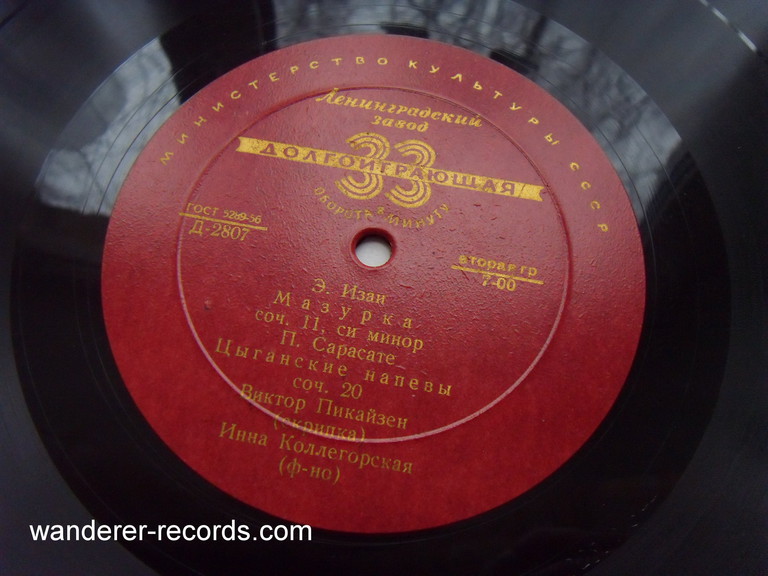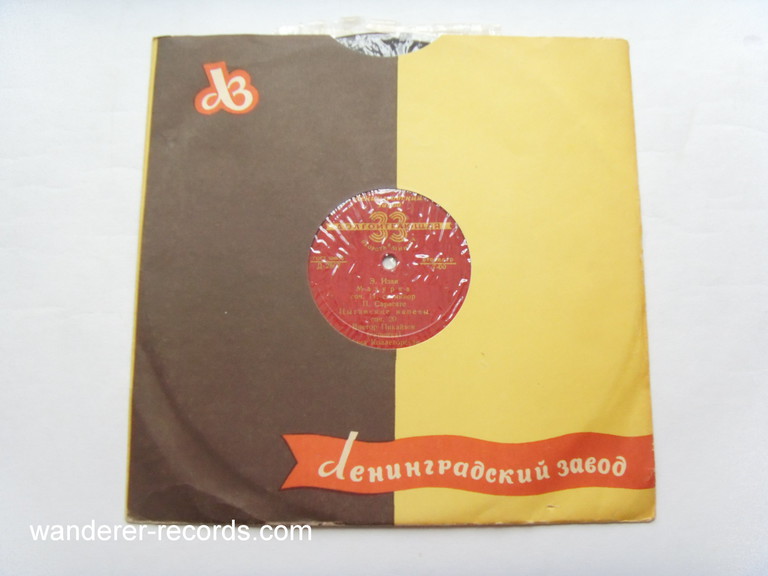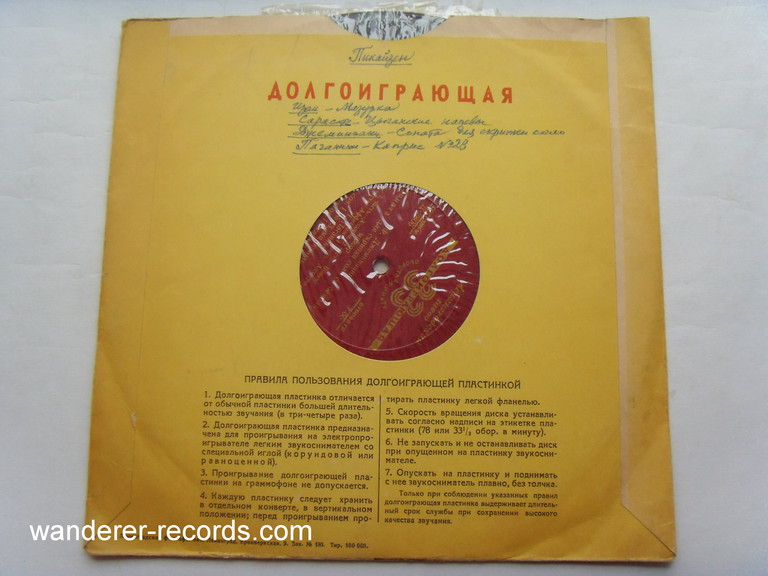 More similar records:

PIKAISEN, KOLLEGORSKAYA -Levitin Variations for violin solo op.45, Mostras Caprice, Brahms Hungarian dance No.8, Scriabin Etude, Tchaikovsky
(item w17485)
10 inch
USSR, RUSSIA LENINGRADSKY ZAVOD/ CLASSICAL VG+/NM
$199.99