(Search name, title, label, country, media, description, id. Use '-' to restrict query.)
Paypal is accepted. Please email
wanderer_records (at) yahoo.com
to confirm availability.
Check your spam folder if you don't see reply message in your mailbox.
All images are actual images of offered items.
NM is the highest grading, it means "near perfect condition"
Vacation untill August 30th!
All your questions/requests will be answered after vacation.
Rudolf KERER, KONDRASHIN -Prokofiev Piano concerto No. 1, Sonata No.3, Prelude op.12, March, Liszt, Rachmaninov.
Rudolf KERER, KONDRASHIN - Prokofiev Piano concerto No. 1, Sonata No.3, Prelude op.12, March, Liszt, Rachmaninov. (Item w18029)

LP USSR, RUSSIA APRELEVSKY ZAVOD
VG/VG+ 0129 rare 1961 1st stereo pressing. Slight paperscuffs.
$29.99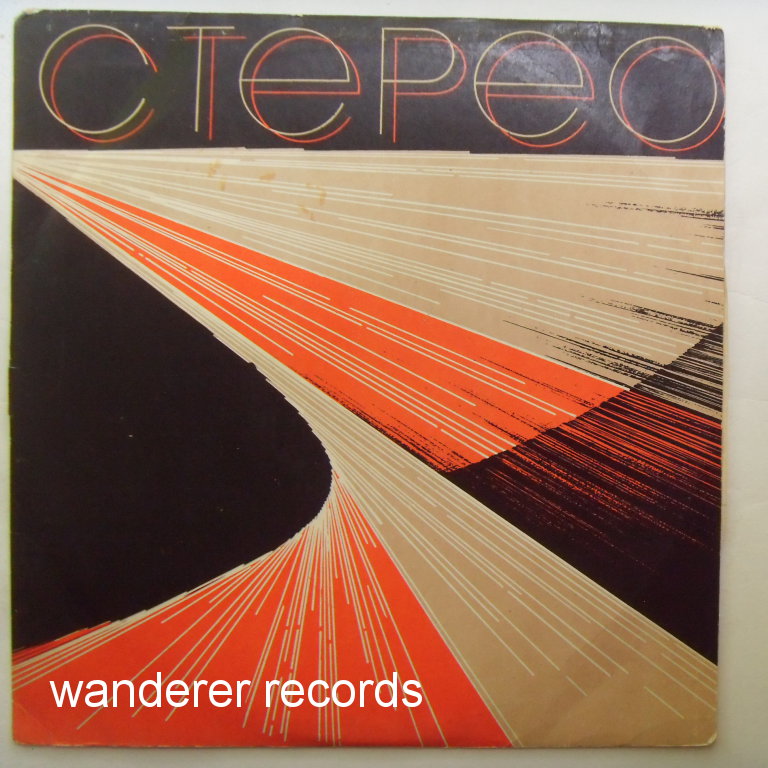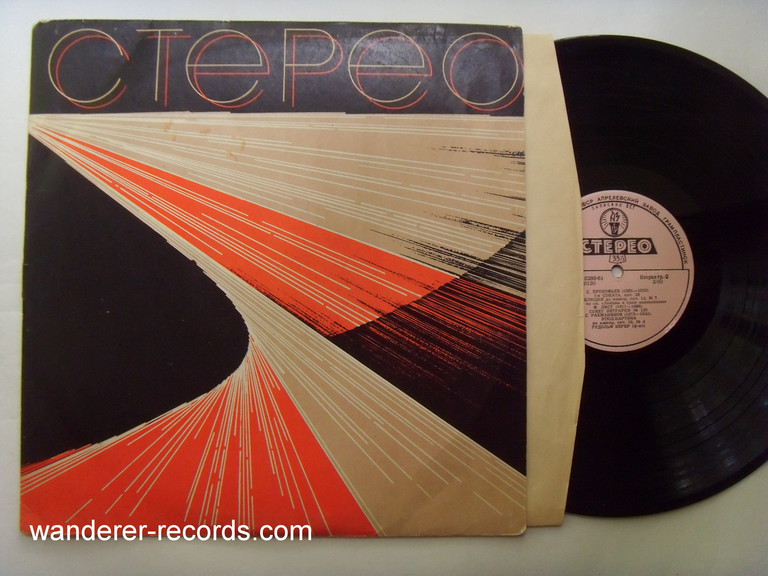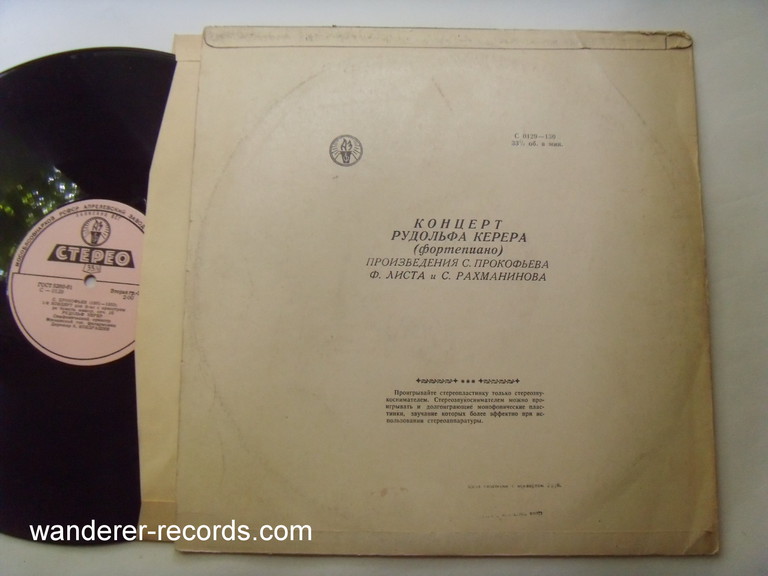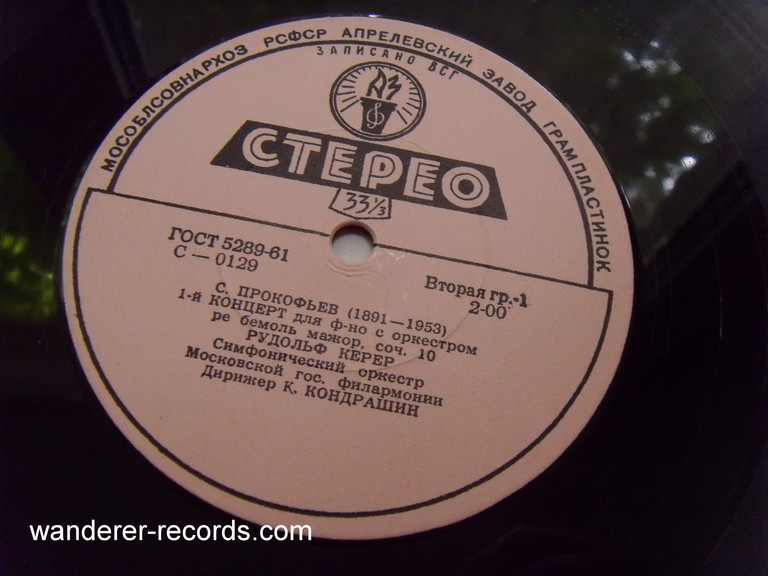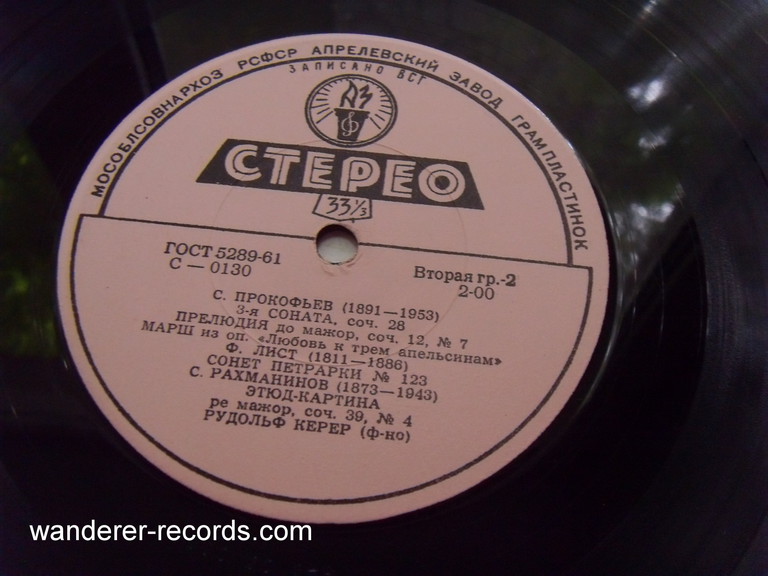 More similar records:

Rudolf KERER, KONDRASHIN -Rachmaninov Piano concerto No.2
(item w16624)
LP
USSR, RUSSIA ACCORD/ CLASSICAL VG+/VG
$6.99

Rudolf KERER, KONDRASHIN -Rachmaninov Piano concerto No.2
(item w17624)
LP
USSR, RUSSIA ACCORD/ CLASSICAL VG+/VG
$4.99